Property Conveyancing
Sale or Purchase of Property within Dubai
Gifting / Donation of Property
Ownership Restructuring through Share Change

Property Registrations
Pre-title Compliance and application
Property Handover Services

Representation (POA) Service
Acting on behalf of Buyers or Sellers to facilitate Title Transfers
Registering Utilities

Post-Conveyancing Advisory
Investor Visas
Estate Management
What is Conveyancing?
Buying or selling a home can be a daunting process, no matter what type of transaction is involved. There's a lot of technical and legal work to be done that absolutely must be completed by a professional. Failure to observe the proper documentation and steps in time could be a costly mistake and potentially even lead to the transaction falling through.
Conveyancing is the legal side of buying and selling real property, either residential/commercial apartments, villas or simply plots of land.
Conveyancing Specialists can assist you with:
Due Diligence
Whether you are selling or buying property, a trained legal professional is must in conducting certain searches and checks on your behalf. Investigating the legal title to property, including any encumbrance or flags that may hinder the sale, verifying the seller is in a position to sell the Property.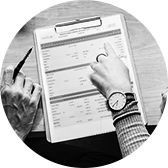 Drafting contracts
At the heart of any property transaction is the contract, the meeting of the minds of the parties, laying out the terms and conditions of the sale agreed upon by both buyer and seller. An experienced conveyancing practitioner is needed to draft such a contract, as both legal and administrative concerns must be considered.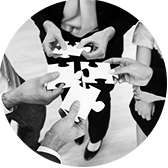 Organizing and handling completion day
From contract execution until the completion, the important date of the property transaction when the property purchase / sale is completed, Conveyancing Specialists can help with any last financial checks and ensuring that all the legal documentation is properly drawn up prior to submission to the concerned authorities. Other than the Buyer and Seller, Conveyancing Specialists will liaise with real estate agents, surveyors, mortgage lenders and banks, utility providers and the Dubai Land Department, leading to the successful property transfer on the date of completion.
Conveyancing Specialists will keep you updated at every stage of the process. We won't leave you in the dark or use over-complicated legal jargon, and we'll be available to address your queries and concerns on all property related matters.
Contact us for any requirement and we will be more than happy to assist and point you in the right direction should the same be beyond our scope.
Our Commitment
Our commitments define who we are, our values and how we interact with our clients and stakeholders.
Conveyancing Specialists is a professional services organization, operating with a Professional Indemnity Insurance, to provide additional commitment and confidence to our clients. Our systems and procedures have been developed to ensure appropriate and sound business practises. However, we remain supportive of new ideas and continuously pursue lifelong learning to expand our knowledge and capabilities.
Our clients definitely have a choice, and how we perform determines whether they choose us. We aim high, set ambitious goals and deliver results. We value client feedback to recalibrate when necessary.
Fixed Conveyancing Fees. At Conveyancing Specialists, it is our mission to ensure your conveyancing transaction runs as smoothly as possible. There will be no hidden fees and no nasty surprises later on. You know exactly what you'll be paying and what services you'll receive for your money. This will help you in properly allocating your funds towards the property transaction.
All you need to do is complete our inquiry form and we'll provide you with a fixed quote for the transaction in minutes.
Contact us any time for a no obligation, free quote.